Comparing services. What is IaaS?
XaaS (anything-as-a-service) is any kind of service provided over the internet using cloud computing. The "X" in this acronym stands in for any variable: XaaS is an umbrella term for things like infrastructure-as-a-service (IaaS), platform-as-a-service (PaaS), software-as-a-service (SaaS) etc.

At its core, XaaS an outsourcing framework somewhat similar to the carsharing model. Driving a "car-as-a-service" means that the client is only charged for actually using a vehicle. There is no need for a client to buy and to insure a car, to subject it to technical inspections, or to pay for parking. This mode of transportation is easily available with minimal investment – you pay as you go. Once you park the car in a designated area, it is no longer your liability.

IT services can operate according to the same kind of model: clients bear no capital costs and only pay for actual use of a service. Instead of building and maintaining a physical data centre, they lease one virtually from a provider.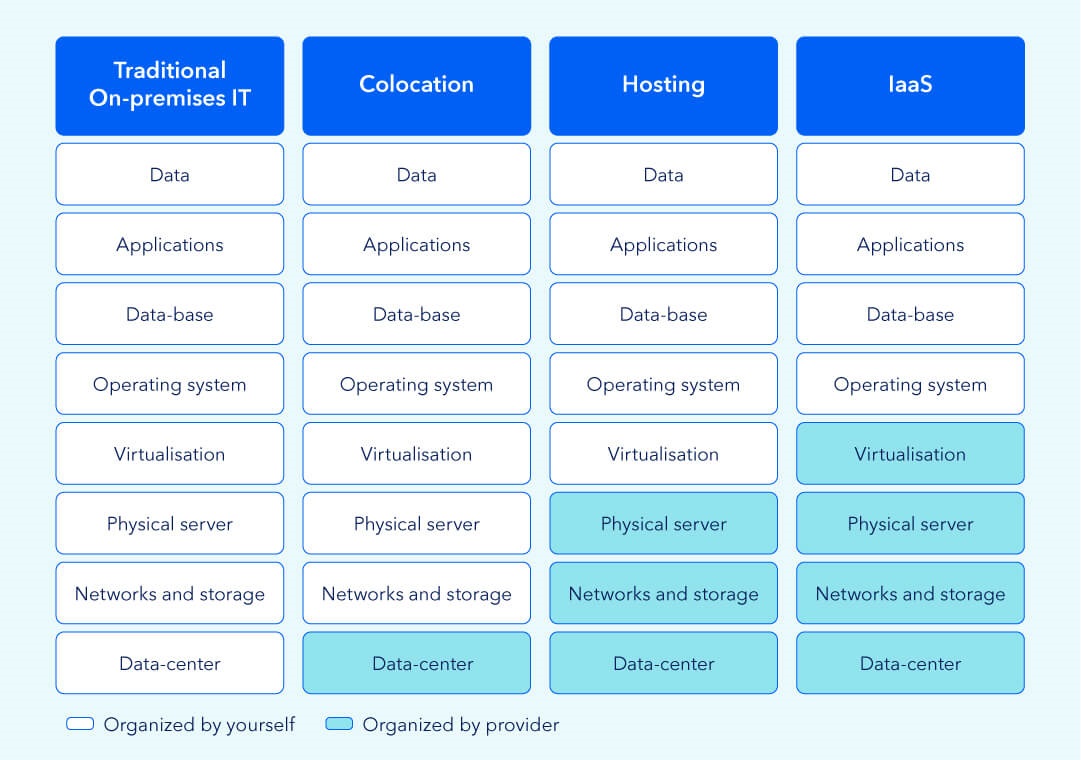 The IaaS framework delivers infrastructure as an online service. Companies that need to set up data storage and cloud access have to have a certain amount of infrastructure: adequate server and network equipment, premises (either a server room or a dedicated data centre), and staff to set up and maintain it. Organising infrastructure in-house takes considerable time and money; in the context of some security requirements, it could even be impossible.

To reduce cost, businesses may rent data centre space in which to install their servers – a colocation model. Another solution would be hosting – the rental of a vendor's physical server. A third option is hiring a specific amount of computing capacity – processor cores, computer memory, storage space and so on. This third approach exactly what IaaS is about.

The main difference between IaaS and traditional hosting services is the ability
Do you have additional questions or need advice?
Contact a Tet specialist by phone +371 67057991, write to us by e-mail This email address is being protected from spambots. You need JavaScript enabled to view it. or leave a message. We will be happy to help.
Leave a message